Our stays and outdoor activities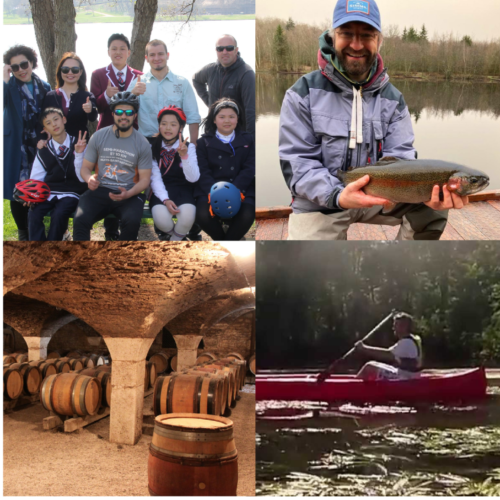 The region of Autun and theart of living are inscribed in our DNA. We are committed to preserving their credentials. We are proud of our territory, which is rich in history and natural treasures to see or taste.
It is because we want to share this wealth and highlight all the actors who participate in it, that we make it a point of honor to make your experience anunforgettable adventure.
As such, we can only invite you todiscover the region of Autunois Morvan, its heritage, its nature and its culture.
In this way, we will give you the opportunity to experience authentic moments of sharing.
In a nutshell, let our good humor guide you!
To know : Pour les agences et partenaires qui viennent de l'étranger nous organisons des séjours uniquement pour des groupes déjà constitués avec une centralisation dans le pays de départ (une agence, une personne individuelle). Nous ne sommes pas en mesure d'organiser des séjours pour des individuels.
Our stays
A la carte to enjoy!
We offer themed holiday packagesIf you want other activities or to stay longer in our region, we take care of it. Because it is your holiday and it is our work! !
Also, feel free to contact us! We will take the time to listen to you to understand and identify your desiresWe will then organize your stay according to your wishes. A completely tailor-made stay "à la carte" to enjoy!
MP INSTITUT 2 RUE DES TANNERIES, 71400 AUTUN, FRANCE represented by: Mr. HUBERT JOBY, PRESIDENT was registered in the register of travel and holiday operators under the following number: IM071190002
The financial guarantee is provided by: GROUPAMA ASSURANCE-CREDIT & CAUTION, 8-10 RUE D'ASTORG, 75008 PARIS, FRANCE. Professional civil liability insurance is taken out with: GAN ASSURANCES, 8-10 RUE D'ASTORG, 75008 PARIS, FRANCE. This registration is valid until 10/09/2022.