Séjour pêche à la mouche et gastronomie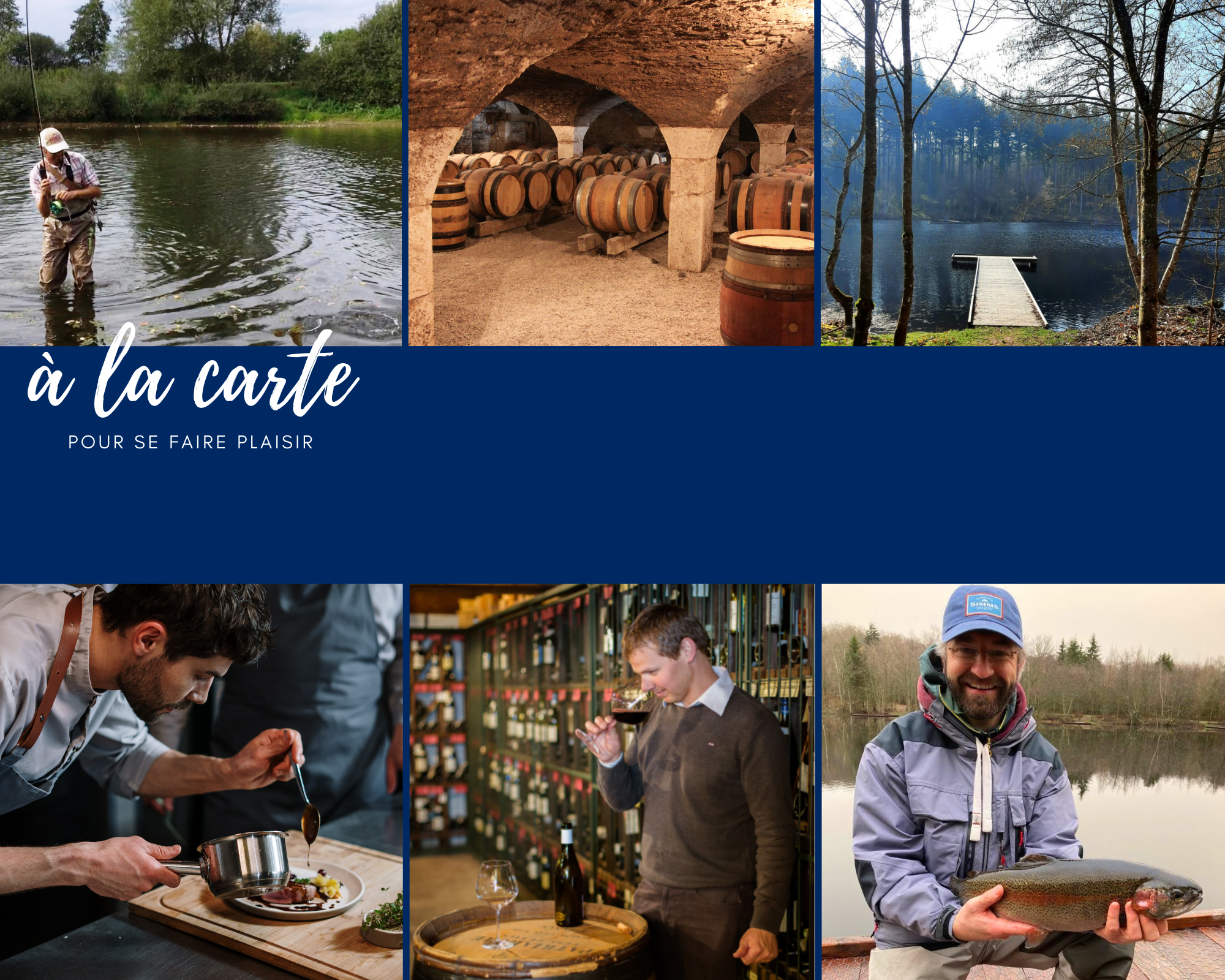 Are you a fishing enthusiast? So enjoy the wonders of the region and let yourself be guided!
Guided stay of 4 nights
for a group of 3/4 people
Séjour pêche à la mouche & gastronomie
Enjoy the idyllic setting of Autunois Morvan made up of forests, lakes, rivers and mountain ranges and take advantage of the valuable advice of Olivier Léger, fishing instructor and state-certified naturalist guide.
Discover gastronomic culinary specialties and little Burgundy pearls unearthed by an oenologist from our region that will make your mouth water.
Olivier will give you a better understanding of the environments in which you will evolve. You will discover in his presence the different species related to the aquatic environments which make the richness of the places.