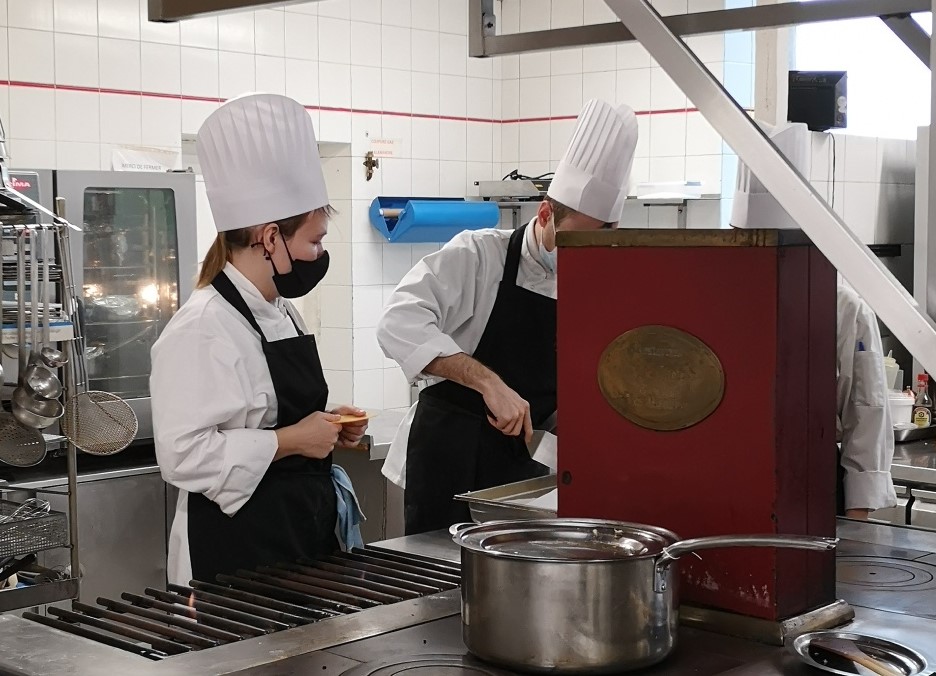 #8 modules for the professional Cook designation
Training courses based on learning gestures and recipes
This Cooking training is aimed at anyone who wishes to acquire the skills required for this profession or any employee who wishes to validate their experience.
This training prepares you for the the Professional Cook Designation.
4 months to be efficient
Because we want all learners to be able to quickly join their work environment, we offer you a 4-month training.
Quick immersion
Our training courses are based on real-time education. Thus, learners are immersed in the reality of the cooking profession from day one.
Skills Accelerator
Because we believe that you are the driving force behind your own training, we offer personalised support.
We want to optimise your personal development. So to speak, a real skill accelerator is at your disposal!
A flexible teaching process – 8 Modules mainly in face-to-face
Flexible & efficient
Developed and adapted to the current climate, the training courses are held mainly in face-to-face and punctuated by videoconference sessions.
In a training restaurant
Because we believe the best way to learn is by doing, you will be working in total immersion in a kitchen of a real restaurant.
Event management
You will realise practical case studies in team. These will be presented to a Jury to slightly spice up your adventure.
Internship in a professional environment
You will carry out an internship during or at the end of your training.
Training validation
At the end of the training, you will be granted the professional designation of chef, which is classified Level V.
From November 29, 2021 to April 1st, 2022
450 hours in AUTUN